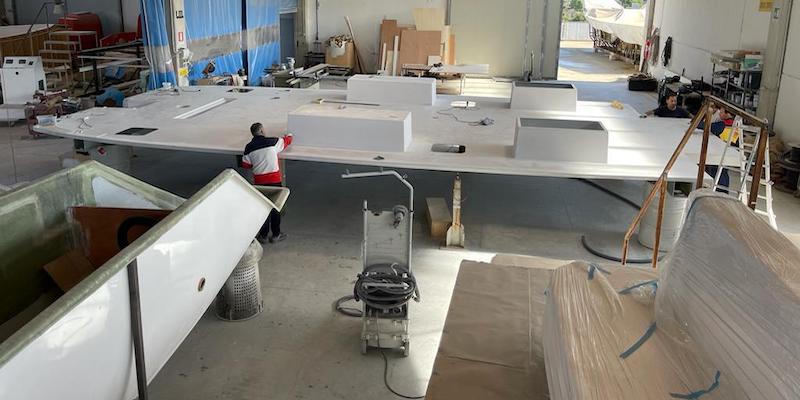 A hybrid motorboat for Brindisi: work in progress
Overview
In the frame of SuMo project, STP Brindisi purchased in May 2021 a hybrid motorboat for a more sustainable passenger transport in the port of Brindisi. The vehicle, with a value of more than € 250.000,00, is now under construction by the company CATMARINE Srl. By now, the fiberglass hull, a part of the deck, a part of the cox and some exterior trims have been realized. The trimaran will be completed in the next months.
The hybrid motorboat will enhance the existing public transport service in the city, thanks to a sustainable port connection and a reduced environmental impact in the area of Brindisi.
Once in operation, the new hybrid motorboat will therefore improve the travel experience of residents and tourists, while contributing to the reduction of carbon emissions into the atmosphere.  
As a matter of fact, the objective of the SuMo project is to improve the efficiency of transport, in terms of sustainability and quality, through pilot actions to be carried out in the territories involved, developing at the same time an efficient strategy for an eco-friendlier mobility.