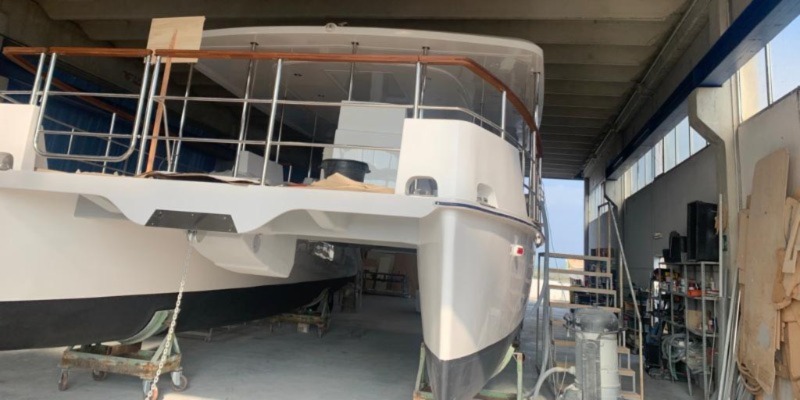 Steps forward for construction work on the Brindisi hybrid motorboat
Overview
In the frame of SuMo project, the work for the construction on the hybrid motorboat for a more sustainable passenger transport in the port of Brindisi is proceeding at a fast pace.

In particular, the Public Transport Company Brindisi S.p.A., has  almost complete the fourth phase of the construction of the motorboat - the pilot action of the partner – which consists in the realization of the installation of all electrical and electronic systems, auxiliary batteries and on-board safety systems.

The action, in line with the objective of the project, will improve the travel experiences of residents and tourists through the realization of a sustainable and more efficient means of transport, which will reduce air pollutant emissions in the city of Brindisi. This will contribute to the environmental transition in the maritime sector and the EU's goal of climate neutrality by 2050.