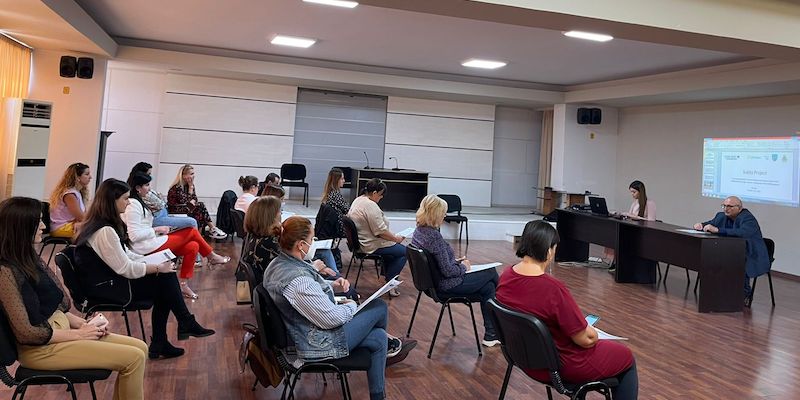 Overview
On the 6th of October 2021, at the premises of "Laberia" Cultural Center of Vlora, the Municipality of Vlore, partner Nr 3 of SuMo project, in cooperation with the external experts and the project partners, organized the SuMo Project INFO DAY.
This is the first on-site event organized by a partner ever since the project kick-off meeting, which was held online. It brought together a group of stakeholders amongst which experts of urban transport, representatives of public authority, environmentalists, students and local administrations and it was an opportunity to draw the attention of Vlora public opinion to problems of mobility within the city and create awareness on this matter.
In this context, a general overview of the SuMo project, objective and activities was presented by the representative of Vlora Municipality followed by the demonstration of the intervention planned to be made under the project framework, that is the improvement and construction of a cycle path (about 1.4 km) starting from the port of Vlora.
Mobility expert Eng. Edmond Alite backed up the theme of this info day by explaining the Importance of the Sustainable Mobility Urban Plans for Vlora as Port City, the main focus of the plan and the necessary actions that lead to the improvement of sustainable connections and means of transport in order to improve the travel experience of tourists and citizens and reduce the carbon footprint in Vlora.
This led to a very fruitful discussion about the actual status of mobility and traffic and the main challenges that Vlora is facing towards improved mobility.
Online participation was made possible through zoom platform while local TV was also present and prepared a chronicle for the news session.