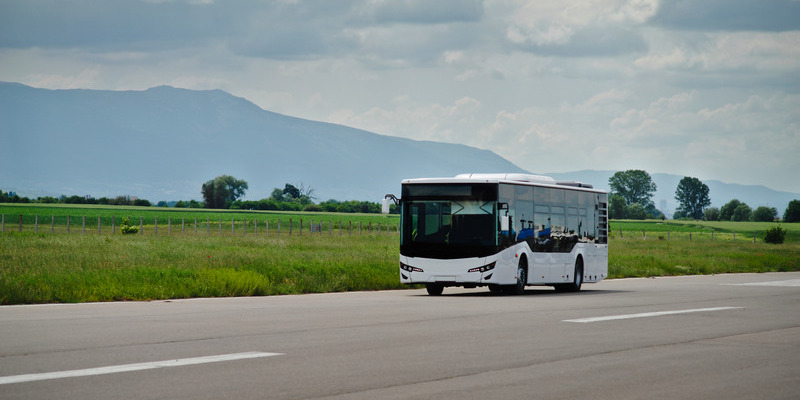 The Port of Bar has identified the supplier of SuMo hybrid bus
Overview
The beginning of May saw the conclusion of a contract between the project partner Port of Bar and Solaris, the supplier of a hybrid bus for the chief sea-port in Montenegro, as part of the activities of SuMo project. 
The contract consists in the supply of a low-emission Urbino 12 mild hybrid bus, which will be used primarily for the transport of staff and guests of the port, whose delivery is scheduled for December 2022. 
Mild hybrid-type vehicles operate in principle similarly to hybrid buses, so they offer a range of environmental and economic benefits, in line with SuMo objectives, while ensuring much bigger flexibility. The system used in the Urbino mild hybrid is based on an internal combustion engine supported by an "electric machine" that operates as a power generator. This takes the strain off the combustion engine, which results in fuel savings and lower exhaust emissions. The mild hybrid solution takes advantage of energy recovery technology, which means the system recuperates and stores energy during braking. The recuperated energy is kept in a storage unit and is then used when the engine is under greater strain, i. e. during acceleration. At that moment, the machine acts as an electric motor. As a result, mild hybrids release less pollutants and are more environmentally friendly.
The total capacity of the bus is more than 90 passengers (with 29 seats). Sporting a 2-2-2 door layout, the bus will feature state-of-the-art air-conditioning, which is important in the hot Mediterranean climate. It is a highly efficient device that can both cool and heat the bus interior, which will result in greater travel comfort for passengers irrespective of the season. The driver's cabin will be closed off, with tall glass screens that enable the separation of the driver from the passengers to ensure comfortable and safe work conditions.
This vehicle can replace dozens of private cars, reducing the level of air pollution and traffic congestion in the port area and the city of Bar. Therefore, also the security in the port area will improve, reducing the time for cars' security checks.