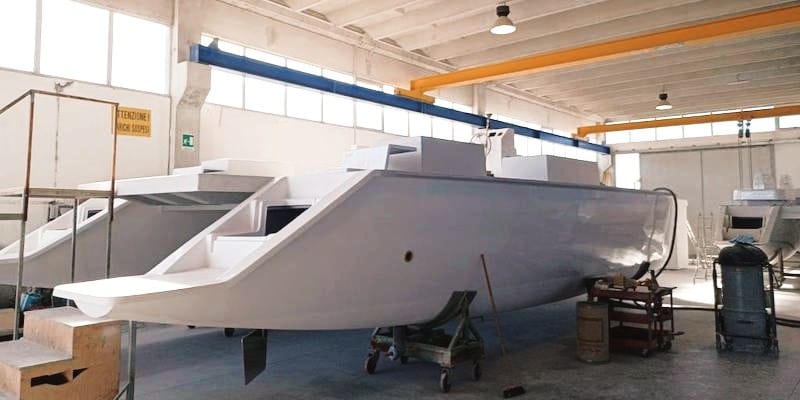 The work for the construction of the electric motorboat continues apace
Overview
The work for the construction of the electric motorboat for the passenger transport in the port of Brindisi, realized thanks to SuMo project, is proceeding rapidly.
In fact, the Public Transport Company Brindisi S.p.A., has concluded the second phase of the construction of the motorboat - the pilot action of the partner – which consists in the realization of grey water system, electrical system, bilge water system, fire extinguishing system and hull. In addition, it was decided to update the motorization of the boat with a full electric propulsion.
The action, in line with the objective of the project, will improve the travel experiences of residents and tourists through the enhancement of a sustainable and more efficient means of transport, which will reduce air pollutant emissions in the city of Brindisi. Besides, it will also help achieve the EU Council objective to reduce greenhouse gas emissions, in order to protect the environment and to improve the quality of life for EU citizens.